Praise the Lord! We collected $25,000 through our 2019 Christmas offering so that made it easy to divide it between our five missions works designated to receive the funds for both humanitarian aid as well as spreading the Gospel. Here is a quick report from each partner about how they will spend these funds in their part of the world.


Pearls in Haiti ($5000)
Rachel Mills, long-time New Life Ministry Partner, currently serving at our Whitehall Campus, has spent a lifetime serving the people of Haiti in various ways. She created her own non-profit to help feed children in her Haitian-daughter Emma's home village of Bonnet. Haiti, always in crisis, the poorest nation in the western hemisphere, has been decimated this past year with violent protests closing schools and businesses, creating food and clean water shortages, danger and violence on every corner. Our $5000 will feed the 300 children in Bonnet through March, also supporting the cooks who make the food and the local farmers who grow it. That's over 10,000 meals for hungry children – life sustaining!


The "P" Family mission work in hostile regions in "Asia" ($5000)
We can't publish names or locations. These funds will cover the next few months of discipleship among Muslim-Background-Believers and follow-up meetings for 3 main local leaders in a very hostile area, including providing 50 SD cards loaded with the Jesus film and the New Testament audio in their language. In addition, it will cover the next discipleship and church planting trainings in a nearby hostile nation. In late February that will impact disciples and emerging leaders from 4 different Unreached People Groups. If there are MBB families in need of food rations due to the recent earthquake and weather-related issues or financial stresses caused by their faith, these funds will provide food for these families as well. PTL, the cost of living is so cheap in this region that our dollar is greatly multiplied! Let's just say this work is very dangerous but wildly successful and bringing many into the Kingdom!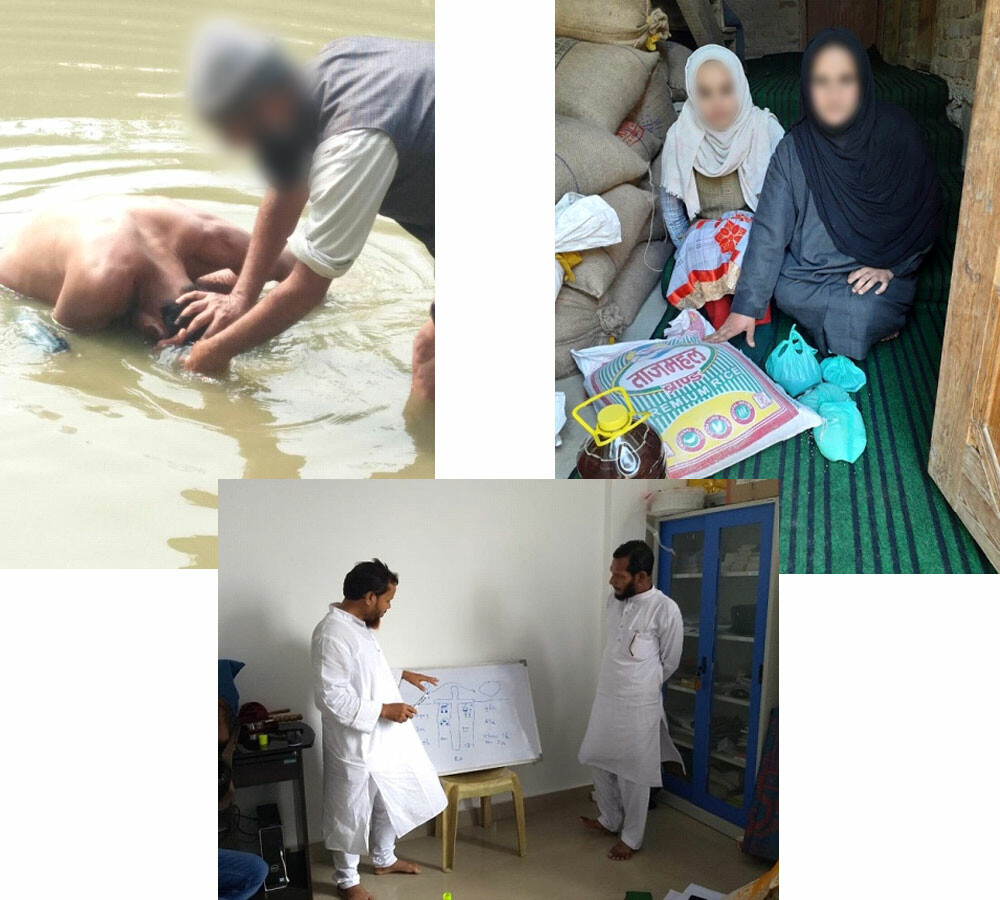 CGWE Oromia, Ethiopia ($5000)
CGWE will use the $5,000 to buy 14 cows for 14 women in need in rural Oromia, Ethiopia. Each cow costs an average of $350 that can benefit about 84 individuals. This fund also provides two day-long trainings on good animal husbandry practices and fodder development to the beneficiaries in the project localities, plus three day-long trainings on basic business skill (BBS), as well as many training sessions on harmful cultural practices and women's empowerment – all done in the name of Jesus and run through the local church and community agency. Our own Mimi Daffa, long-time New Lifer serving at the Gahanna Campus, is the founder of CGWE and will be taking a team in March (amid continuing political unrest) to purchase the cows and monitor the work of CGWE. Mimi's ministry literally serves the "least of these" bringing them HOPE in the Gospel as well as practical ways to support their families in the rural countryside of Oromia.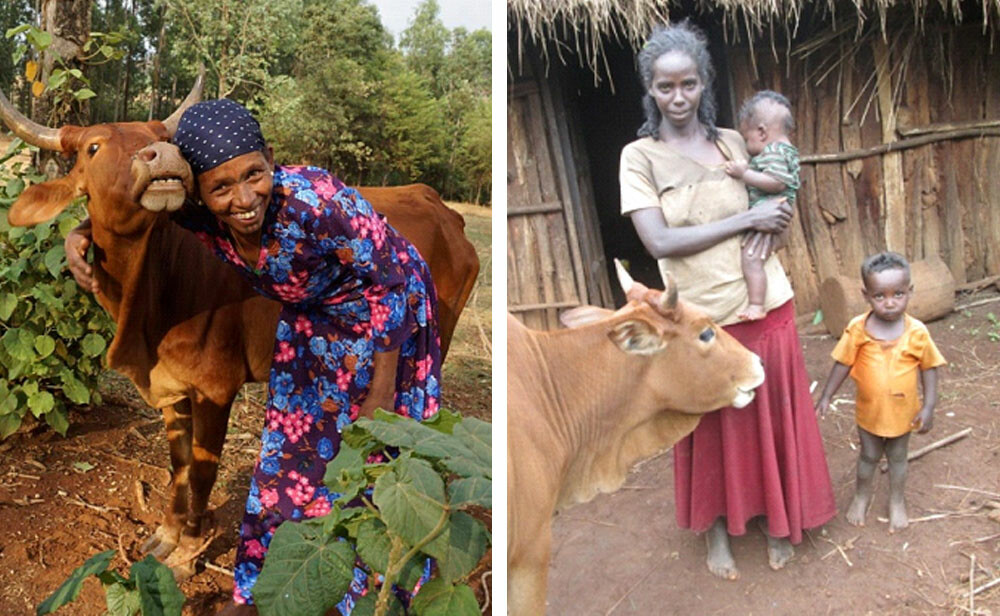 Africa Renewal Ministries ($7000)

These funds will provide ARM with 4 boda-bodas (small motorcycles) to help rural pastors in the FCC, Fellowship of Community Churches (church plants from Gaba Church, the founding church which launched ARM to meet the many societal & humanitarian needs in a third-world-nation) reach more villages with the Gospel. These men have been walking for days or riding a bicycle as the terrain allows to rural communities to spread the Gospel, planting churches, holding crusades and children's events, helping the poor – all without any kind of vehicle! These bodas will encourage these pastors and continue the spread of the Gospel all over Uganda. The "Mobile Bible" training literally brings pastors & teachers into rural communities to teach the Bible! Continue to pray for the Church in Uganda as a contentious presidential election happens next year and the country is at odds (sound familiar??) plus the economy is terrible, jobs are scarce and now a literal plague of biblical proportions is happening as billions of large yellow locusts are banketing their land, destroying crops and wreaking havoc on their nation!


LaVina Church and the community of Los Anonos, Costa Rica ($3000)
Since the church has been located in Anonos, the community is changing, growing, having real HOPE. Young people are getting married in the church – NEVER happened before. Kids are graduating from High School – not a thing. Young adults are going back to school, working days & going to school at night for 3-4 years or more to get their high school diplomas. NEVER happened before. One founding member of the church has gotten a college degree – IMPOSSBLE. Another finished his long-stalled Bachelor's degree. This WINTER alone, we have 5 – FIVE -5 high school graduates, most in their mid-20's!! Two church leaders are enrolled in college – IMPOSSIBLE – and even Pastor David, a poor kid from Nicaragua who rode a bus back & forth between Nic & CR EVERY WEEK to get a job to support his family AND graduate from high school is enrolling in a Southern Seminary degree program for Latin pastors. WOW! Education defeats poverty, it brings hope, it breaks chains! One of our faithful generous ministry partners set up a fund for church members in Anonos to attend a college or technical school – this $3000 gift will add to those funds and keep money available for those who choose to use it. The Gospel changes lives – so proud of this little church in the slum for bringing HOPE to the poor.