Back to List
New Life Christian School, Mukono Community Church Campus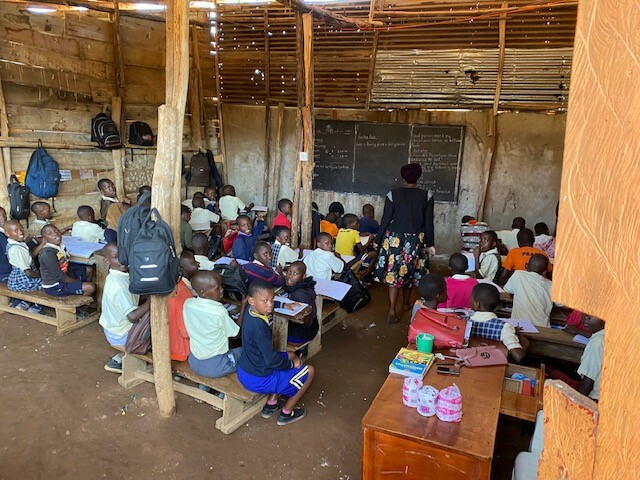 Schools are not free for children in Uganda so the majority of kids do not attend school. Parents cannot pay school fees so even if kids are enrolled, parents cannot keep up with the fees and the children are sent home. Mukono Community Church opened a school in their community to serve their neighbors with a quality Christian education. The school welcomes children ages 4 through what we would call Middle School. Many of our sponsored children are students at New Life Christian School, which was re-named for our partnership several years ago.
At New Life School, 567 students are currently enrolled - over 40% of these children are deliquent in their school fees. This means the school cannot adequately pay their teachers nor can they keep up with basic needs or improvements - there are so many students they need more benches and desks and also a place for kids to eat lunch. As a church-based school they are filled with compassion for the families yet cannot offer "free tuition" for so many students. We had a lot of good conversations about how best to address these needs - I pray they can offer ways to help these very poor kids while being able to keep the school running in a healthy way. Without an education, life is very difficult for young people in Uganda - pray for great solutions for them.
Back in 2018, the New Life team opened a library & an art room for the school, dragging suitcases full of books & paints & markers & clay - these "specials" simply don't exist in poor Ugandan schools. We brought more supplies this year and love seeing the kids reading the books and creating art projects. I guarantee many of these kids have never held a book in their hands before this little library opened.
Over the past 10 years or so, New Life Church and several private donors/church members have provided several new school buildings, the new (MUCH-needed and much-appreciated) bathroom building with 8 FLUSHING toilets, and a child sponsor has funded a new 2-classroom building currently under construction. In the dreaming stage are a second-floor classroom on that building plus a dining area or space for children to eat lunch on the property. The space is compact and TEEEEEEMING with children, but lots of learning is taking place. The scores on the national exam are not where the staff would like them to be, but they are proud that no child has ever flunked these important exams and each year the scores are rising. After losing TWO FULL YEARS in Covid lockdown, they are re-building like much of the world.
The Head Teacher is our young friend, Nicholas, the crazy-gifted, unbelievably talented, committed & enthusiastic staff leader. He teaches full-time, owns a successful small business, AND goes to Seminary! He also leads the kid's choirs and tribal dance troupes at the church and school - he is a delight. Pray for this young man as his job is so challenging - he wants to see our children in Mukono succeed in every way!
Teachers & Children's Workers make great team members - we'll try to get a summer team together so you can work with the teachers & school leaders to maximize the educ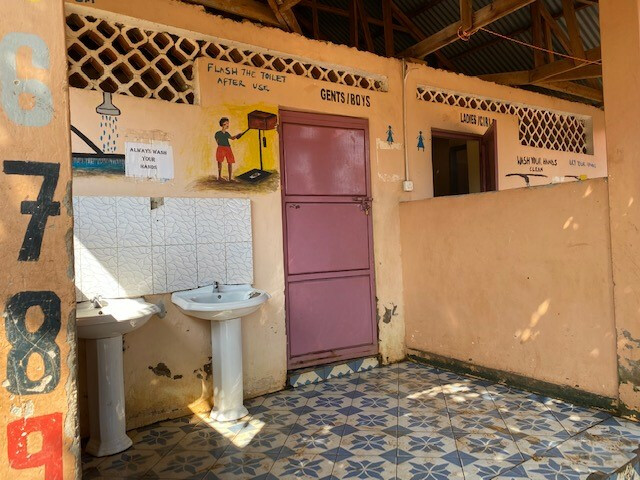 ation of these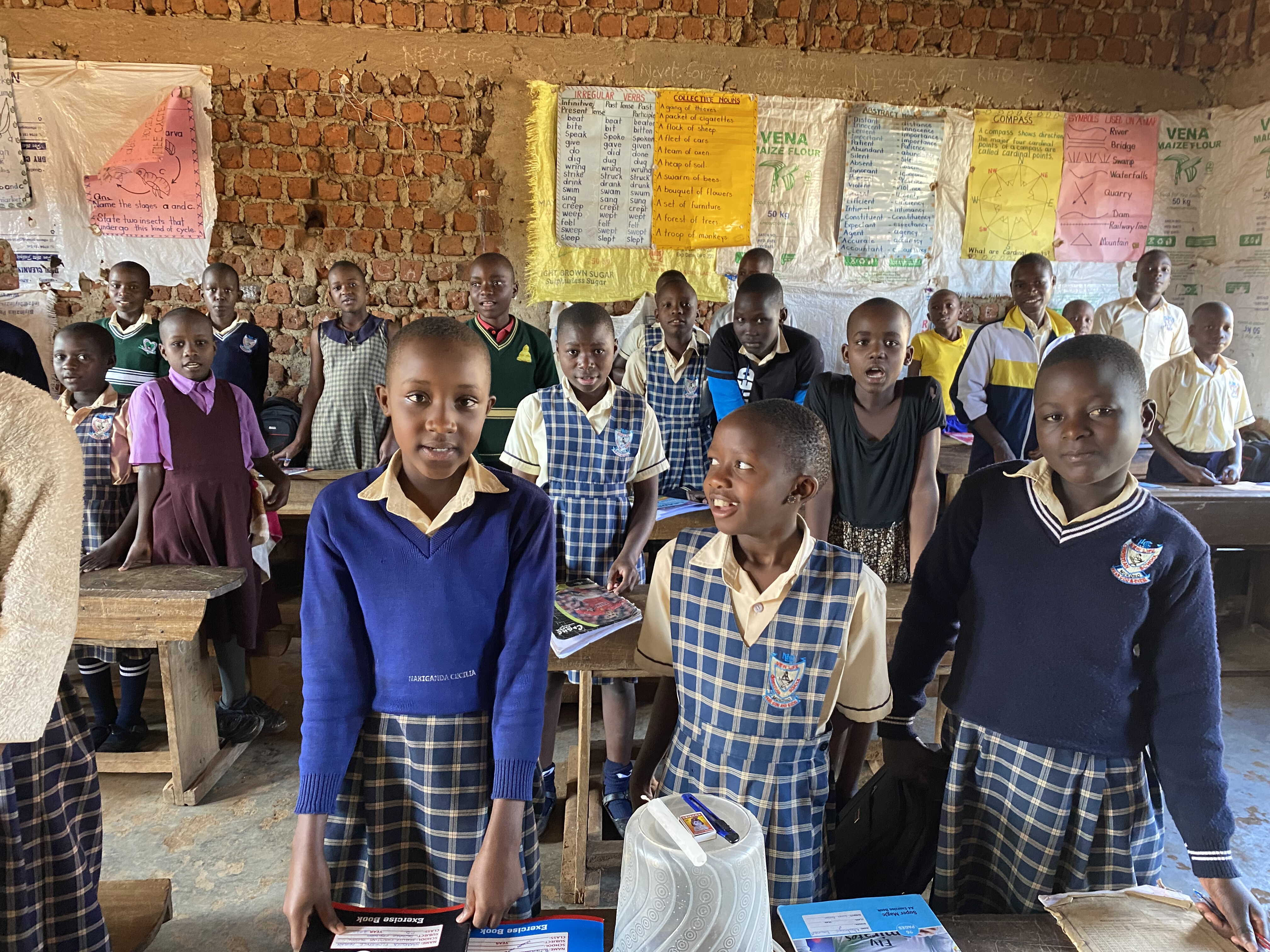 precious kids.