Elementary
Sunday Kids Celebrations

The Worship Celebration for elementary kids (grades 1-5) begins with an engaging large group time of worship and ends with age graded small groups. These worship celebrations run simutainously with our Sunday Main Celebrations at 9 & 11 and run approximately 75-80 minutes.
During the large group worship time kids will experience a variety of creative music and teaching styles to engage multiple age groups. Primary emphasis is placed on how Christ fits into the entire gospel story, pre-creation to eternity. And where each one of us fits into it, too. A three-year chronological timeline helps kids see how the Bible fits together and points to Jesus, the ultimate hero of God's big redemptive story.
Age graded small group breakouts happen immediately following the large group worship time. Hands on activities and fun-filled activity sheets provide review of the large group worship time and pratical application. Because of the smaller group size, friendships are more inclined to happen between peers and with small group leaders.
Where is my child's classroom?
Drop off for grades 1-5 is in Children's Auditorium.
Pick up for grades 1-2 is in the Children's Auditorium
Pick up for grades 3-5 can in rooms 201-203 south of the Main Auditorium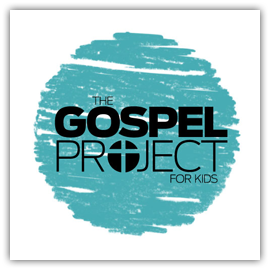 Find out more about the Gospel-Project curriculum for this age group.
Additional questions about our curriculum, elementary program or procedures?
We'd be glad to help....
Darcy Stelzer - Children's Ministries Director
Pat Hayes - Administrative Asst.